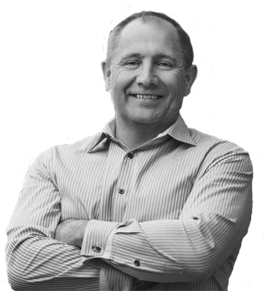 Brent Hooey Lawyer, Solicitor
Corporate / Tax Planning / Estate
Email: Brent@hooeylawyers.ca
Direct: 587.392.1237
Brent practices all aspects of corporate and commercial law, with particular emphasis on commercial transactions, mergers and acquisitions, corporate governance, joint venture and shareholder agreements, corporate tax planning, commercial financing (equity and debt), professional incorporations and partnership agreements, and personal estate and trust planning. He serves a diverse group of industries, including technology, construction, oil and gas, property management, and farming. Brent also routinely advises clients on a variety of tax and trust matters as he has completed both the Certified General Accountants and the CICA in-depth tax courses.
As a father of two avid synchronized swimmers, Brent spends much of his spare time at pools and swim meets. He also enjoys golf and is an active member in Calgary's aquatic community.
EDUCATION:
Bachelor of Laws, 1995 (University of Calgary)
Bachelor of Commerce, 1992 (University of Calgary)
Parts 1, 2 and 3 of CPAC In-Depth Tax Course
PROFESSIONAL MEMBERSHIPS:
Law Society of Alberta (Admitted 1996)
Canadian Bar Association
Calgary Bar Association
Canadian Tax Foundation
Society of Tax and Estate Practitioners
PRACTICE AREAS:
Banking and Finance
Business Law
Real Estate
Wills and Estates
VOLUNTEER/COMMUNITY INVOLVEMENT:
Calgary Aquabelles, President
CGA Conduct Committee, Member